When  traveling  abroad, it i sometime  convenient to get an internet access during transit time at the airport as you might not have  roaming or did not buy a new sim card yet. Many airports worldwide provide  one or more free Wi-Fi hotspots at their terminals.
DON MUEANG INTERNATIONAL AIRPORT. BANGKOK,THAILAND
SUVARNABHUMI INTERNATIONAL AIRPORT, THAILAND
Don Mueang was the first international airport in Bangkok, before being replaced by  Suvarnabhumi in 2006. It is one of the oldest in Asia as well with operations started in 1914.  Don Mueang served more than 41 million passengers (both domestic and international) in 2018, a 7 fold increase since 2012. It also is the hub for Air Asia flights.
Suvarnabhumi airport started his operations in 2006. It was the 21th busiest airport  in the world in 2018 and served more than 60 million passengers in (domestic, international,cargo). Both airports provide two Wi-Fi hotspots.
1. AOT (Airport of Thailand)
Service provider: TrueMove
Wi-Fi name: @AirportTrueFreeWifu
Free Wi-Fi time: 120 minutes.
Url: portal.trueinternet.co.th
Registration: passport number and e-mail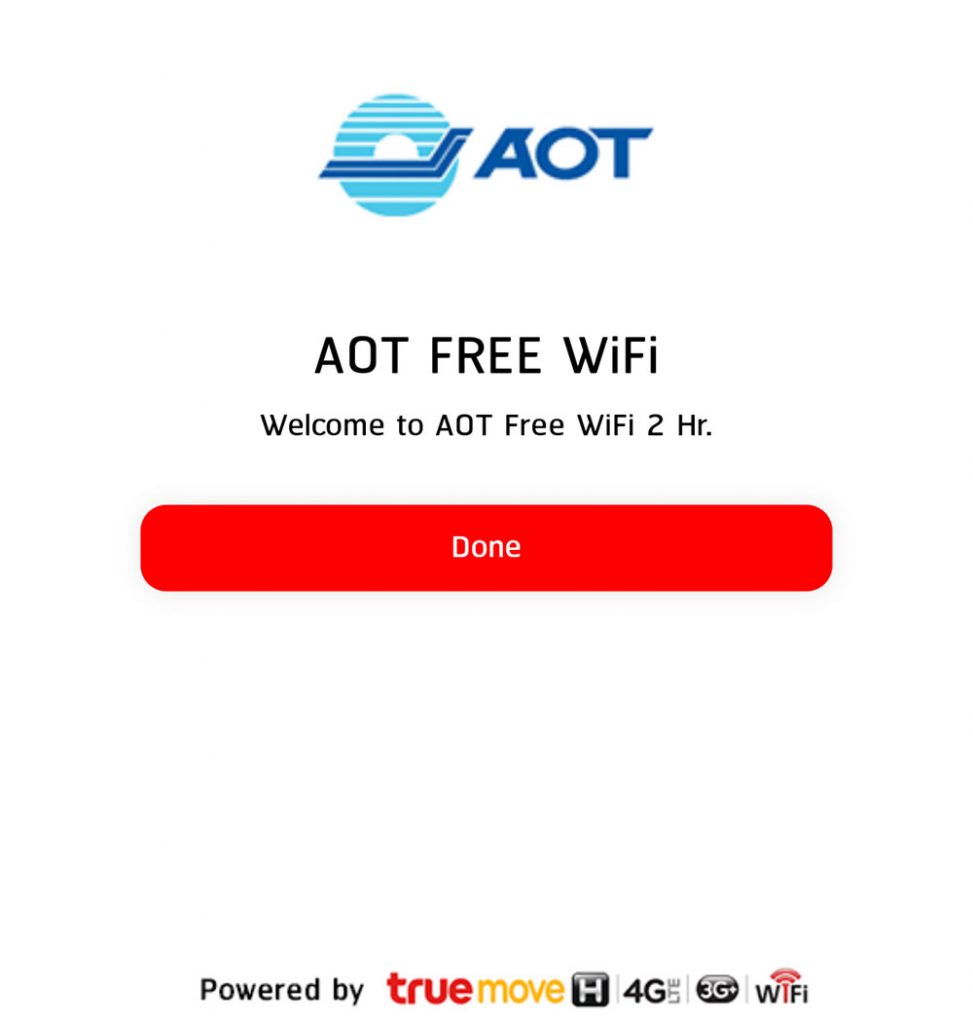 1. GOOGLE STATION (fast Wi-Fi)
Service provider: Google, sponsored by CAT
Wi-Fi name: Free Airport-Google WiFi by CAT
Free Wi-Fi time: 60 minutes  (multiple logins and logouts possible)
Url: wifilogin.google.com
Registration: first and last name, phone number (no confirmation code necessary)
Google station is a relatively new service available in Thailand rolled out in 2018.  It is  only available in 8 countries so far: India, Philippines, Thailand,Nigeria, Brazil, Indonesia, Mexico with multiple venues. Google Station is offered free of charge to the venue with a  monetization via advertising.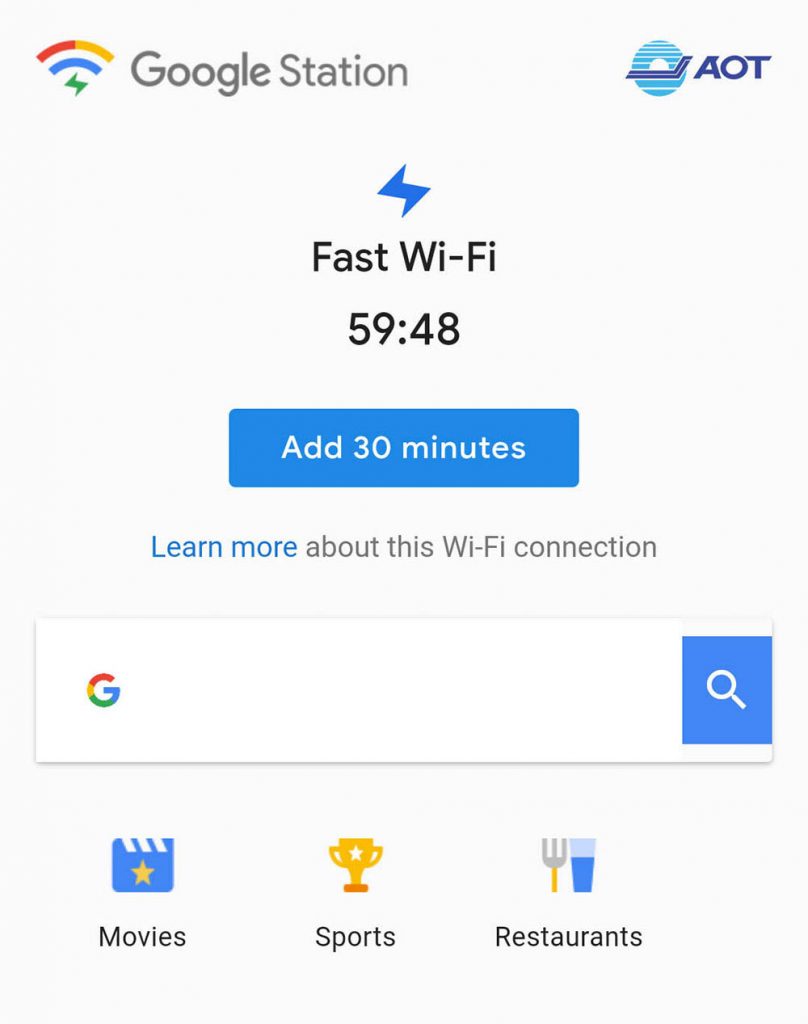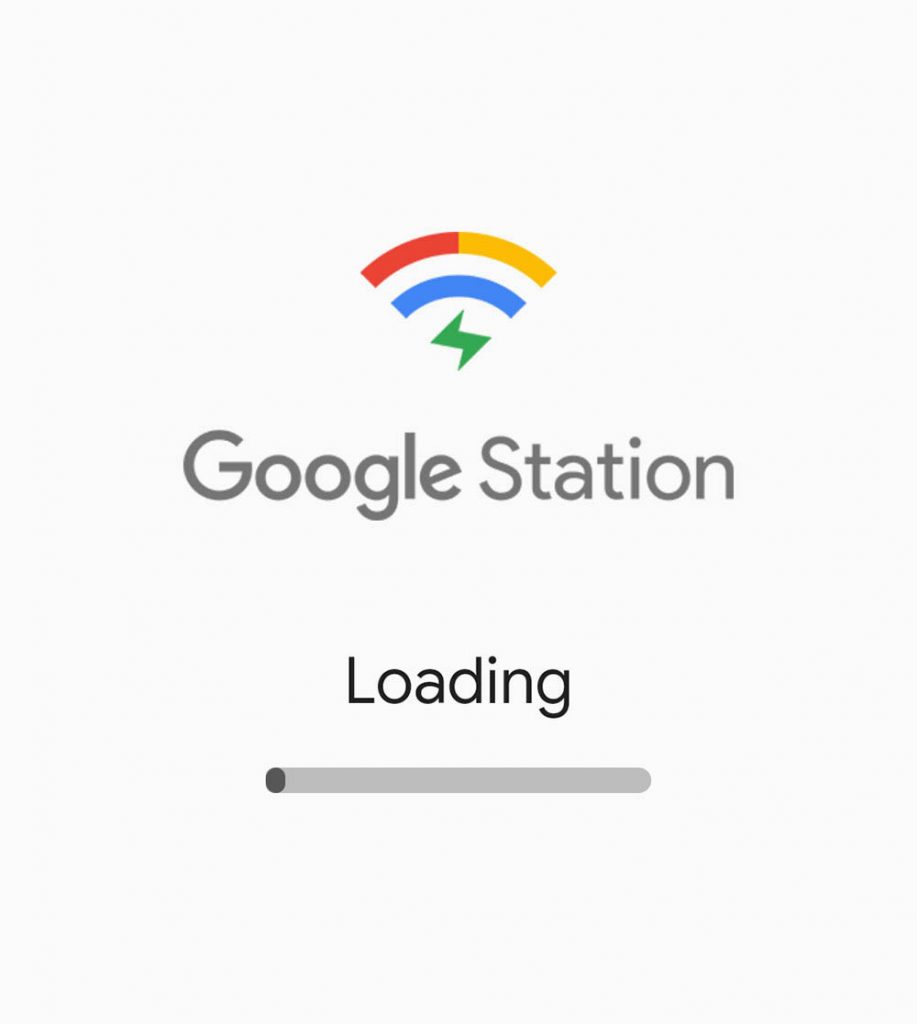 FRANKFURT  AIRPORT, GERMANY
Service provider: T-mobile
Wi-Fi name: Airport-Frankfort
Free Wi-Fi time: unlimited
Url: hotspot.t-mobile.net
Registration: gender, first and last name, E-mail, origin